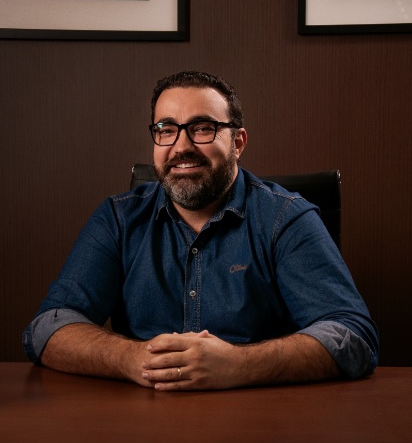 Dênis Luiz Lunelli - Presidente do Grupo Lunelli
With 5,000 direct and indirect employees, the company produces approximately 1,900,000 pieces of clothing per month. And this is only possible because Lunelli Group has talented professionals who, together with a commitment of constant improvement and the company's incentive to participatory management, education, socio-environmental development and quality of life, are responsible for the excellent performance of the company. In addition, the "Preserve is Love" program, which was created and maintained since 2002, works to make society much more responsible and conscious. The program involves about 18,000 children and promotes activities to awaken environmental preservation from childhood. Meet other actions which support sustainability:
- SGA - Environmental management system has the function of guaranteeing all the requirements of ISO 14.001. - Constant maintenance and improvement of systematic training for employees in relation to professional qualification, personal development and socio-environmental training. - Systematics of calibration of instruments related to significant environmental aspects. - Periodic audits to ensure the implementation, maintenance and improvement of procedures related to environmental management. - Periodic evaluation of the company's environmental performance by senior management.
- Allocation of all industrial and sanitary effluents to ETE. - Appropriate allocation to controlled landfills of all contaminated waste. - Noise analysis at property boundaries, highlighting the existence of acoustic protections in places where the noisier activities and/or equipment are installed (central generators, exhaust system and knitting compressors, etc.). - Atmospheric emission analysis (chimneys, generators and smoke, vehicles) - Selective collect.
- 1988 and 2002: recovery of riparian forest in 910 meters of banks of the Itapocú River and Rio Ribeirão Grande do Norte comprising an area of 39,500 and more than 3,000 native and fruit tree seedlings.